CATTLE POETICS
How Aesthetics Shapes Politics in Mursiland, Ethiopia
Jean-Baptiste ECZET
Loving cows, then killing them. The relationship with cattle in Mursi country is shaped by the dichotomy between the value given to them during life and the death imposed upon them. The killing of cattle may be brief and inflicted with few words, but it is preceded by a series of intense aesthetic practices, such as body painting and adornments, colour poetics, poems and oratory art. This book investigates the link between the nurturing and killing of cattle with Mursi daily life and finds that these rituals cut across pastoralism, social organization and politics in forming the very fabric of Mursi society.
JEAN-BAPTISTE ECZET is a lecturer at the École des Hautes Études en Sciences Sociales in Paris where he is the Chair of Political Arts. He has been carrying out research in Ethiopia since 2008.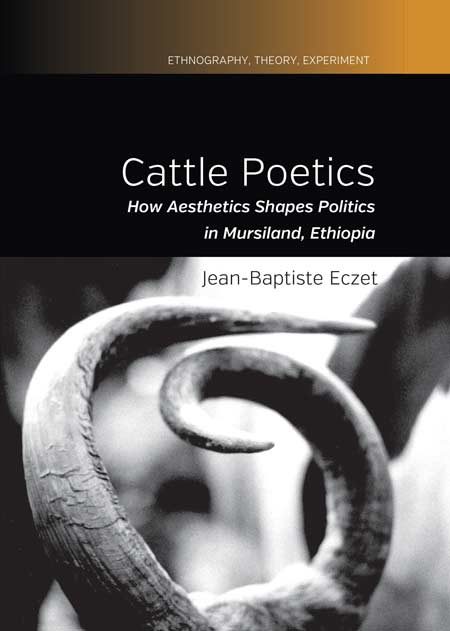 February 2023 : Jean-Baptiste ECZET received the 2021 Amaury Talbot Prize from the Royal Anthropological Institute, which rewards the best anthropology book on Africa (pour Cattle Poetics. How aesthetics shapes politics in Mursiland, Ethiopia).
French version